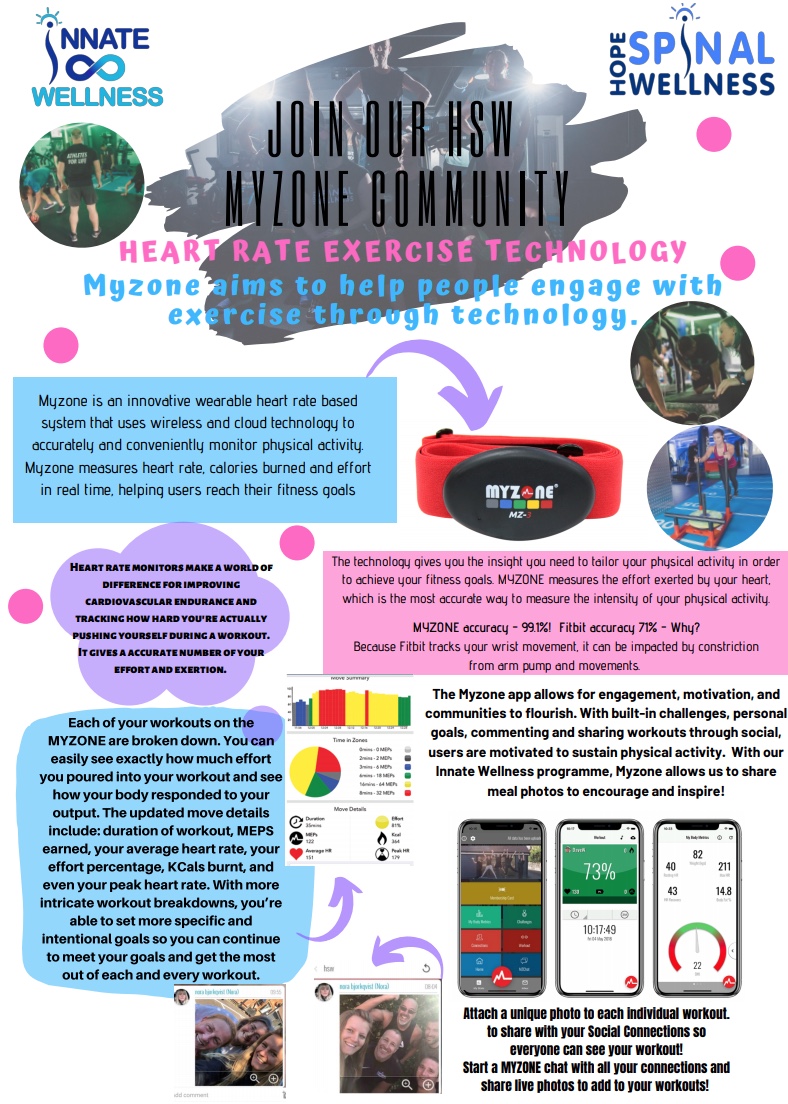 Heart Rate Exercise Technology
This week we are discussing everything you need to know about the MYZONE heart rate monitor.
Measure the effort exerted during your workouts and get accurate measurements on heart rate and calories burned. Learn how to get the maximum out of your workouts and making you one step closer to reaching your fitness goals and maintaining them for life!